Handmade zines featuring a series of flyer designs for fake shows of fake bands at real venues, c. 1977-2005.
Submission to the 2018 Sketchbook Project, titled 'Extended Scenes.' Featuring found bits of ephemera (postcards, vintage photos, old postage stamps) and the imagined watercolor worlds beyond their frames.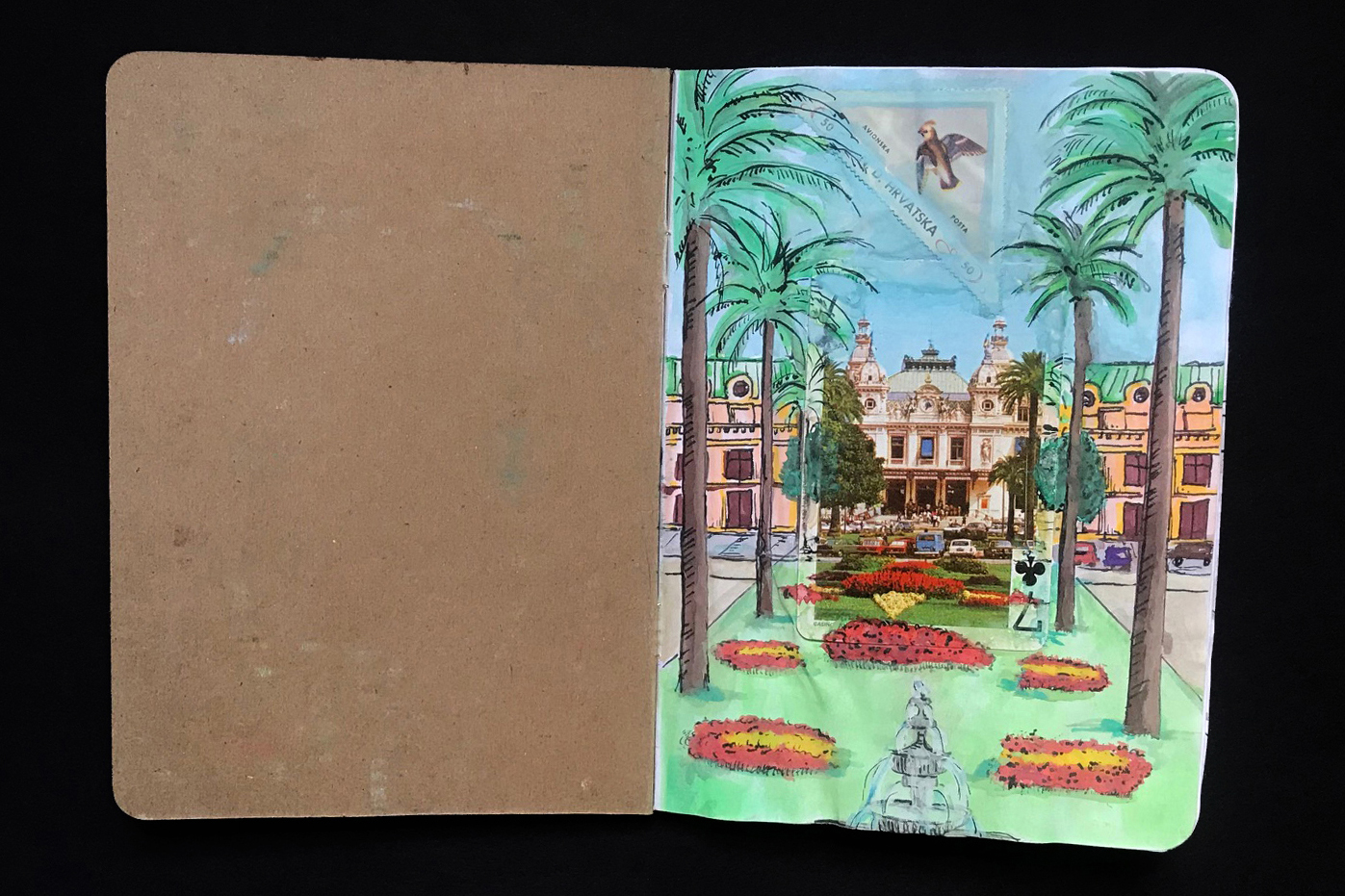 Invitation design and various print materials for Lindsey and Derek's wedding.
Anaglyph 3D holiday cards with matching cyan/red envelopes and 3D glasses.